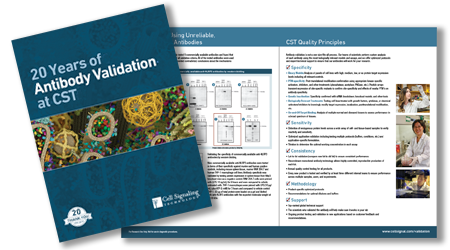 Our approach has always been to produce and rigorously validate our products in-house. This ensures they will work in your experiments and be worthy of the important experiments they support.

We think our approach is part of an achievable solution to research reproducibility that focuses on three elements: materials, methods and mentoring.

Every CST antibody undergoes rigorous application-specific validation testing customized according to the target and needs of the individual antibody. Download the brochure to learn more.